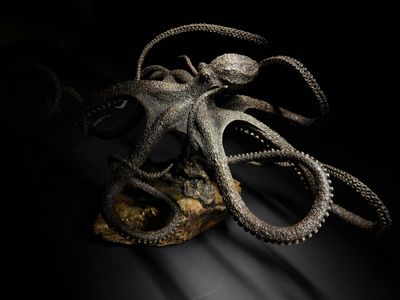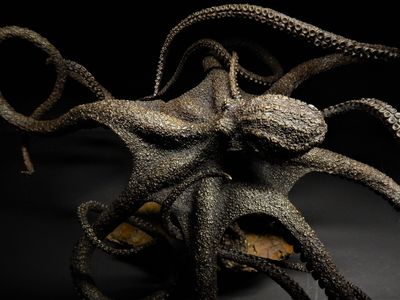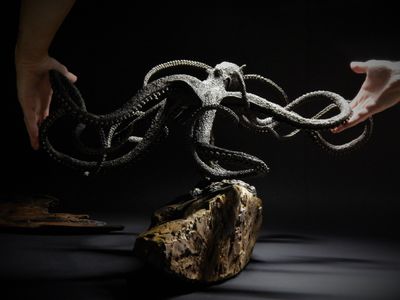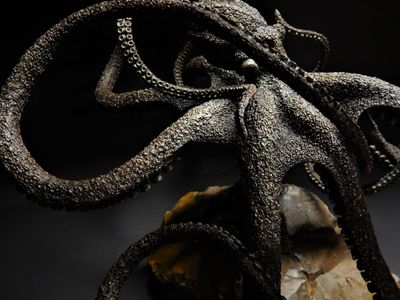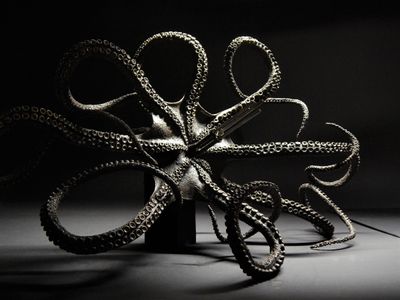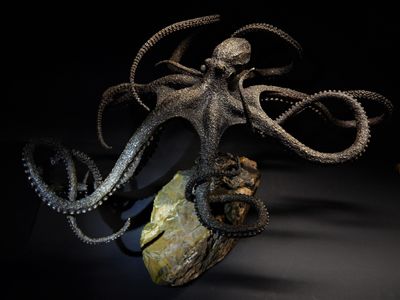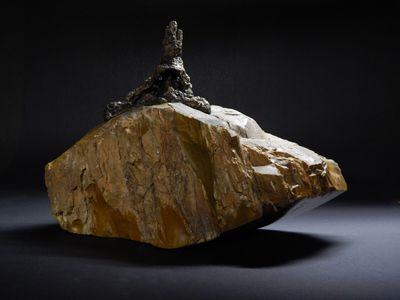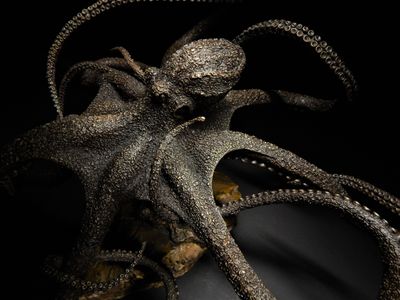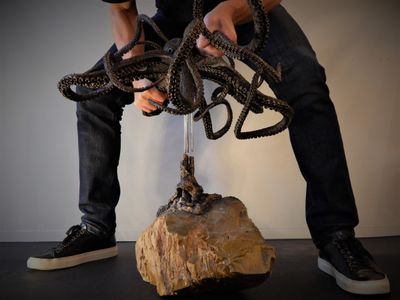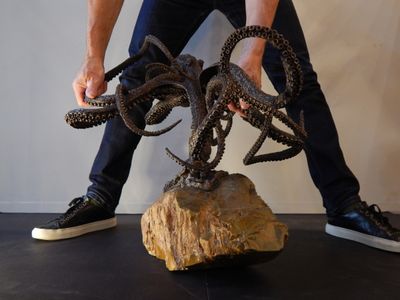 Ken Auton large 'Pacific Octopus' bronze sculpture
$58,000.00
Bronze Octopus sculpture mounted on New Zealand Petrified Kauri wood base. Number 2 in a series, each unique in form and patina. Approximate dimensions 650 x 600 x 520 mm (25.5 x 23.5 x 20.5 inches). Weight 45kg. Signed, original work of art. Made in New Zealand.
Notes: Petrified Kauri wood base is estimated to be 25,000 years old. Origin of the material is Coromandel Peninsula, North Island, New Zealand.
Sculpture is in two parts. The bronze Octopus is removable from its base.
During a period spanning 18 months, Ken Auton spent 300 hours completing the artwork.
The process by which the casting was achieved is the 'lost wax' process. The Octopus was cast in many individual parts, then assembled by welding these components together.


New Zealand orders: Free shipping on all products
International orders: Please click here for ordering and shipping information
SKU: 10000-6