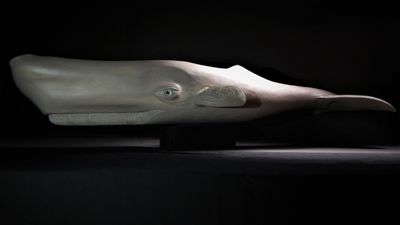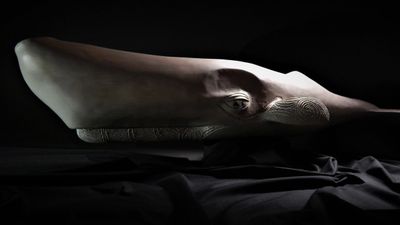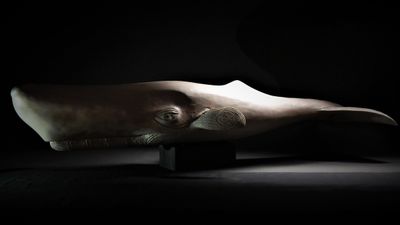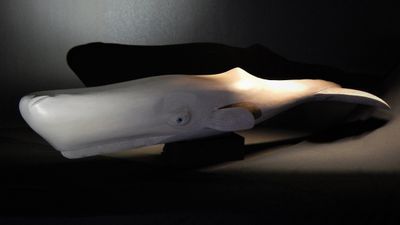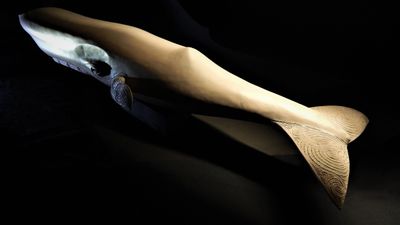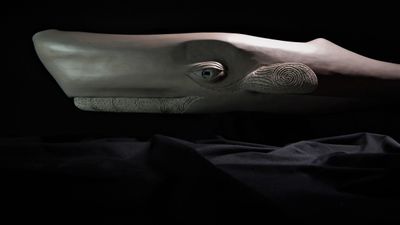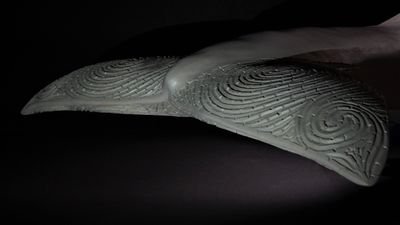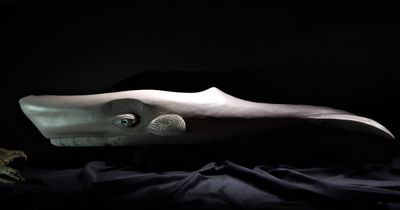 'PARAOA' Sperm Whale sculpture by John Collins
$15,800.00
'Paraoa' / Sperm Whale sculpture. Hand carved by John Collins from a single piece of Macrocarpa timber. Stained. Inlaid Paua Shell eyes.
1.5 metres long by 500mm at widest points of fluke. With a central mounting hole to the underside, the sculpture is able to be displayed as if floating, on either a floor stand, or mounted on a wall bracket.
John Collins carving workshop is on the very edge of Coastal Southland, Te Wai Pounamu, the South Island of Aotearoa New Zealand. This is an environment rich in marine life, however was previously a base for the whaling industry which decimated whale populations around New Zealand's coast.
Imbued with personality, 'Paraoa' is portrayed swimming in its marine domain.
The surface decorative carving is a traditional Maori carving pattern known as 'Taratara A Kae', and relates to a story about the whale.


New Zealand orders: Free shipping on all products
International orders: Please click here for ordering and shipping information
SKU: 10000-11